News
When you read this, the summerseason is already closed for two months, but in France it is still beautiful weather!
What a summer we've had! Beautiful, warm weather all summer, sometimes even a bit too warm; guests 'complained' that it was too hot to do anything.....
It also was the twentieth season of Aimée Porcher and that didn't pass unnoticed! We recieved many congratulations and even presents from our guests and many of you left a memory on our memorywall. On the 27th of July our team organised a great day for young, old and everyone in between, a day and evening in which nearly everyone participated. Thanks everybody for all the positive energy which was generated; incredible!
The piece of land we bought, became officialy ours at the end of august. But well before that date the first grass was cut by a neighboring farmer and a group of guests have worked like horses to make the bank of the river accesible. They have cut, trimmed, dragged, cut some more and chopped; beautiful! Thank you once again! It means the guests can use the bank of the river next summer allready!
In autumn and winter some parts of the new piece will be equalized,so it can be used to camp. The parkingareas will be enlarged, the second part of the sanitary-unit in de barn will be renovated and some very big trees will be cleared because they are becoming dangerous. So we continue to work on a better and more beautiful campsite even after twenty years!
We wish you all a red and orange autumn with weather to stay outdoors!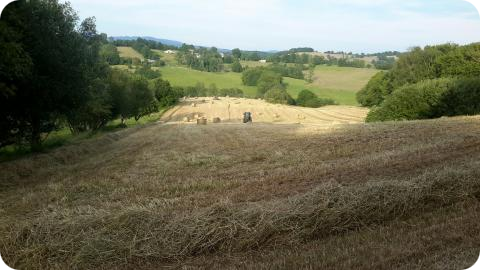 ,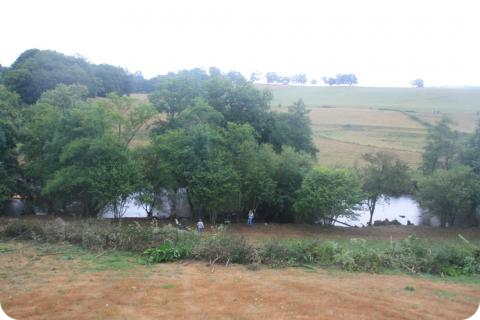 ,